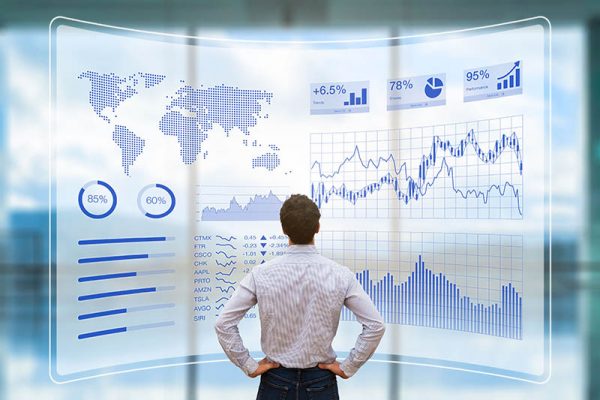 SMOKE AND MIRRORS IN THE EMPLOYMENT REPORT:
Stock indices went right up to the breakout point on Friday at 4560 on S & P futures  and had a weak close. We have had a bias that this market would break into Wednesday but we did find cycles that are negative for the dollar and better for gold and bonds into Wednesday but we think we are just getting retracements there.
We are wrong about crude as the move above 8300 opens the door for 84.85 or 86.65 before we get a max. break to 7500.  We still have weak cycles next week.
There was a lot of smoke and mirrors in the employment report if you look closely as zerohedge.com did:
Well, one look at this month's adjustment and it's literally a shocker: you will not hear anyone from the Biden admin or associated economist cheerleaders mention this, but the BLS reported that in July the number of full-time jobs plunged by 585,000 to 134.274 million, the biggest monthly drop since record Covid crash of 14.7 million jobs!
But if full-time jobs crashed how did the BLS get an increase of almost 300,000 employed workers? Simple: it was all in the surge of part-time workers. In July, the number of part-timers exploded by almost one million – 972K to be precise –  to 27.153 million.
Finally, going back to a quantitative read of the data, we look at the number of multiple jobholders – those workers who have to work more than one job at a time to make ends meet. In July, that number surged by 118K, and at 8.113 million was just shy of the pre-covid record hit in July 2019.
Putting it all together, if one believes the headlines, in July the US added 187K payrolls, and the number of employed workers rose by 268K. However, taking a closer look at the composition we find that in July, the number of well-paid, full-time workers collapsed by a near record 585K, offset by a 972K surge in part-time workers. As for the balance, it was the 118K people who discovered last month that to keep up with the economic miracle that is Bidenomics, they need to work at least one more job.  (https://www.zerohedge.com/markets/inside-todays-disastrous-jobs-report-part-time-jobs-soar-1-million-full-timers-crash )
 Stay on top of new entries and projections with our Fortucast Timers. 
Stay on top of the stock market and our daily analysis with the Fortucast Financial Timer or Fortucast ETF timer.  One-month trials start at 97.00.
Subscribe to our financial market reports today at https://fortucast.com/market-reports/financial#plans