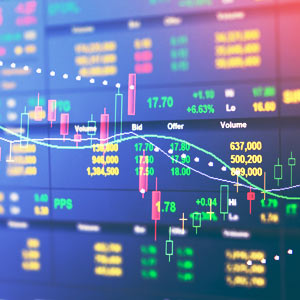 All that glitters –is gold?
Cycles and patterns on gold and silver are key places in price and time. Silver is seasonally higher in July and hit the key 1930 region.  At the worst, it should rally to 2100 this week and do another low to 1850 but it may be totally done and start a move to 2450 and eventually higher.      We should note that the London Metals Exchange will be stopping the sales and delivery of silver futures starting in July and they cited diminishing trading volume but you know the World Economic Forum has their mitts in the works as they want to move to electronic money and silver is a major threat.  Time to buy those bags of silver quarters before 1964 while they are cheap.
Gold also hit a key level and at the worst would go to 1772 and once it goes over 1835  should start a move up to 2060 this summer.  GDX, or the gold miner's index also hit a very key level and had a hook bottom.
It is important to buy oversold conditions when they look the worst.  We have those opportunities.  Watch metals ETFs with GLD and SLV in our ETF timer and gold and silver futures in our Financial Timer.    Only 97.00 for a one-month trial.
-Barry
For short-term traders and moderately active swing futures traders. Markets covered: S&P 500 T-notes Dollar Euro Gold Silver Crude Oil Bitcoin Futures.
Try it for one month 97$ Click here!